Schisandra Plus
You can't turn back time, but you can slow it down
Everyone looks for a younger and stronger body. Sufficient exercise, a healthy lifestyle and good habits are all essential to maintaining health. Yet choosing health supplements that's right for you will definitely help you live life with more youth and energy.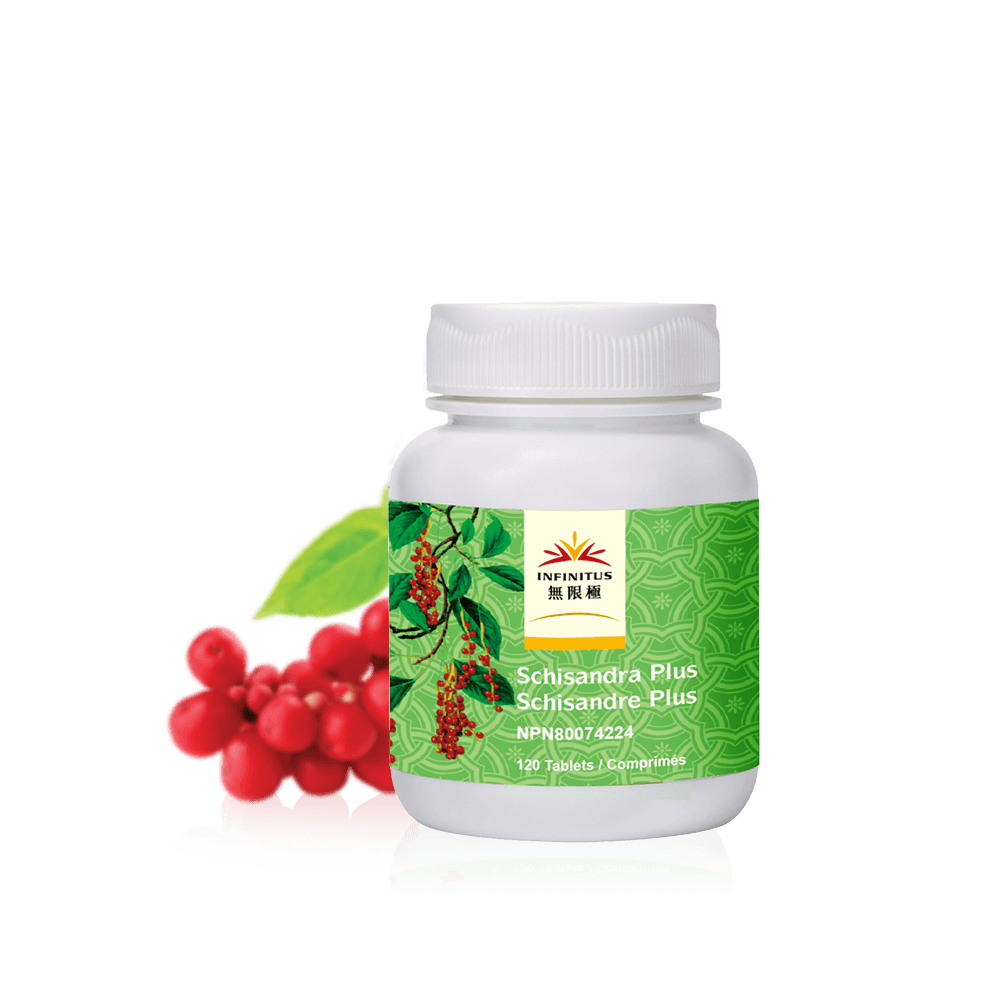 Retail Price*: CA $75.99
*The above prices are tax-exclusive
Product Highlights
Based on a well-known traditional Chinese formulation, Sheng Mai San, with the addition of American ginseng to enhance efficacy
Rich in Schisandrin B, a powerful natural ingredient and a unique formula to improve your overall health
NPN Number:
Quality Assurance:
Manufactured from GMP certified facilities, this product has passed third-party testing conducted by SGS. Also, the Infinitus Inspection Center is FAPAS-certified for proficiency in detecting heavy metals.
Size:
Each capsule contains:
Medicinal Ingredients:
Ophiopogon japonicus root, Panax quinquefolius root, Schisandra chinensis fruit, Panax ginseng root
Non-medicinal Ingredients:
Microcrystalline Cellulose, Corn starch, Maltodextrin, Polyvinylpyrrolidone, Inulin, Silicon dioxide, Magnesium stearate
Adults: Two times daily, two tablets per use