Royal Lingzhi Plus
A precious gift from the nature
In the quest for better immunity, "Royal Lingzhi Plus" is your strongest ally. Comprised mainly of precious red Lingzhi harvested from its most ideal habitat – at an altitude of 1,921m – "Royal Lingzhi Plus" is packed with Lingzhi Polysaccharides, potent extracts of red Lingzhi, and boasts a myriad of benefits to support your healthy lifestyle.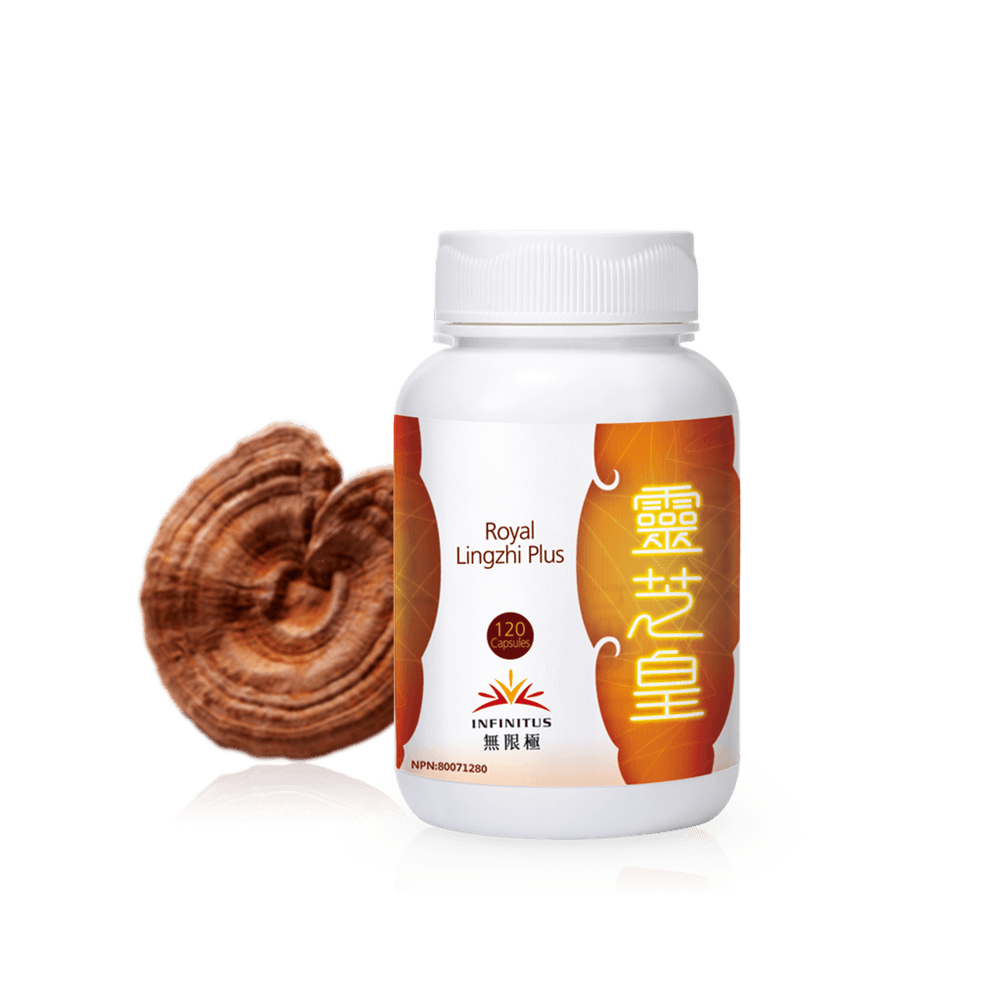 Retail Price*: CA $98.99
*The above prices are tax-exclusive
Product Highlights
Enhance your immune system and maintain the overall health
Made with selected red Lingzhi that offers greater health benefits
Lingzhi Polysachharides are extracted with advanced technology
NPN Number:
Quality Assurance:
Manufactured from GMP certified facilities, this product has passed third-party testing conducted by SGS and has also been Halal-certified. Also, the Infinitus Inspection Center is FAPAS-certified for proficiency in detecting heavy metals.
Size:
Each capsule contains:
Medicinal Ingredients:
Ganoderma lucidum extract (reishi, fruiting body, mycelium), Codonopsis pilosula root extract, Coix lacryma-jobi seed extract, Poria sclerotium extract (Wolfiporia extensa), Atractylodes lancea rhizome extract, Polygonatum sibiricum rhizome extract, Ophiopogon japonicus root extract, Goji fruit extract (Lycium barbarum)
Non-medicinal Ingredients:
Gelatin, Silicon dioxide, Talc, Magnesium stearate, Taurine
Adults: Take 1 – 2 capsules 3 times per day with food