InPolysac Authentic Herbal Mix
Perfect Shield for health Against Challenges, A Guard for Family for Life!
Life is not easy especially with all of the different challenges we face every day!
You cannot easily move forward without a good health and good energy vitality!
Inheriting 5,000 years of Chinese health wisdom and incorporating 30 years of leading scientific studies experience, 3 polysaccharide were finely selected and extracted from thousands of Chinese herbs to combine active compound polysaccharides. This regulates immunity effectively, giving you a strong body full of vitality and guarding you all the way forward!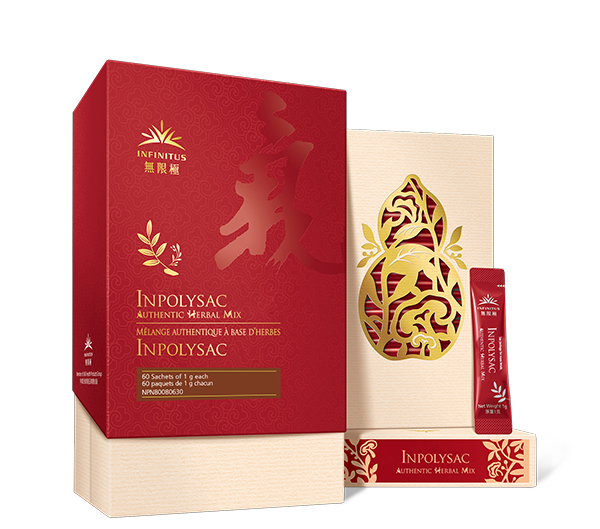 Retail Price*: CA $99.99
*The above prices are tax-exclusive