GesSooth Authentic Herbal Mix
Restore the driving force of health, and feel relaxed and beautiful!
Everyone desires a healthy appetite, balanced nutrition and a strong body! Apart from a balanced diet and a regular eating pattern, learning how to relieve stress is important. Choosing proper supplements will definitely lay a good foundation of health and enable you to enjoy the tasteful life!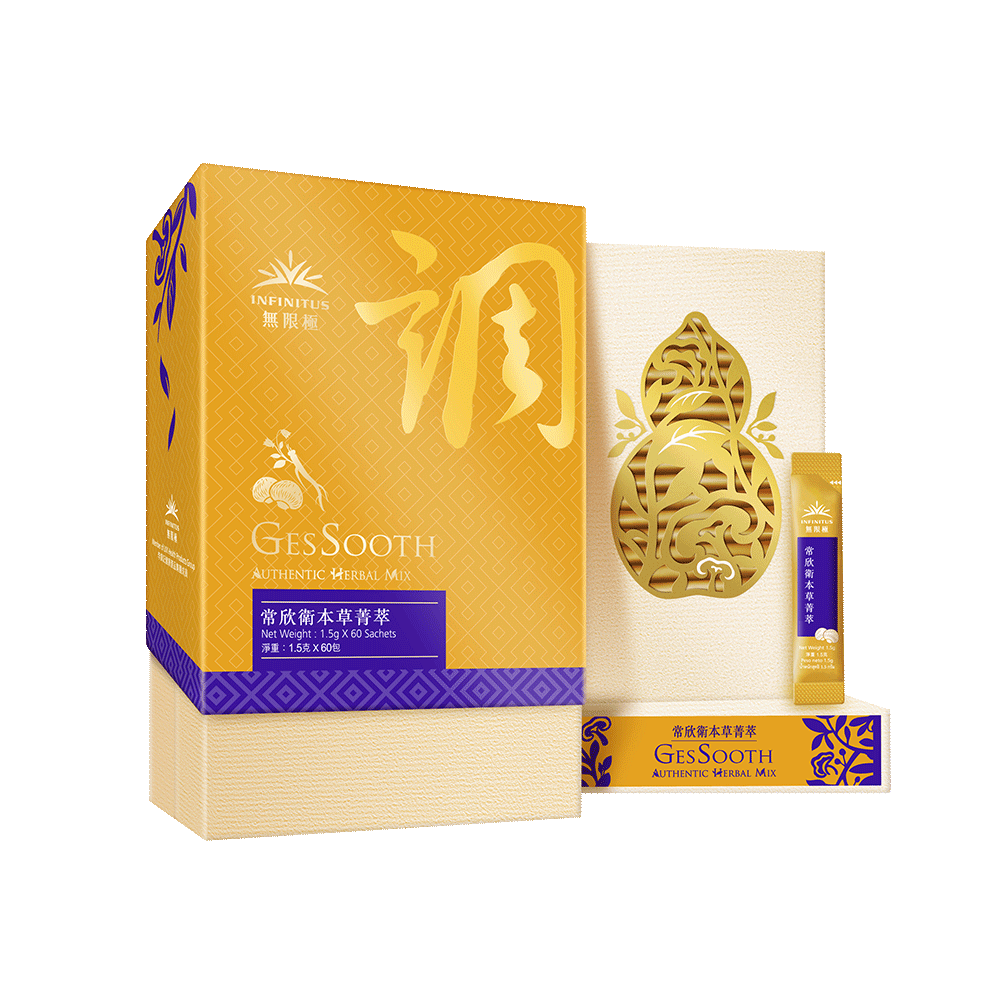 Retail Price*: CA $93.99
*The above prices are tax-exclusive
Product Highlights
Classical Chinese recipe with 900 years of history, fortified with Hericium erinaceus polysaccharides and 3 prebiotics to provide antioxidants and regulate immunity , making you feel relaxed and beautiful
100% botanical ingredients, suitable for vegetarians
No sugar, artificial colors , flavors or preservatives added
NPN Number:
Quality Assurance:
Manufactured in ISO, FSSC, HACCP and GMP certified facilities, this product has passed third-party testing conducted by SGS. In addition, the Infinitus Inspection Center is FAPAS-certified for proficiency in detecting heavy metals.
Size:
Each packet (0.5g) contains:
Medicinal Ingredients:
Amomum villosum fruit extract, Atractylodes macrocephala rhizome extract, Citrus reticulata fruit pericarp extract, Codonopsis pilosula root extract, Dioscorea oppositifolia rhizome extract, Hericium erinaceus fruiting body extract, Inulin, Lablab purpureus bean extract, Wolfiporia extensa sclerotium extract, Xylooligosaccharides.
Non-medicinal Ingredients:
Isomaltooligosaccharides, D-mannitol
Adults: Take 1 sachet (1.5 g) in 100 ml of hot water 30 minutes before meals, two times per day.