Inlingzhi+ Authentic Herbal Mix
Adjusting Inner Health and Enhancing your self-healing power is the key!
You may have realized that every day you are busy with work, flooded with processed foods and exposed to polluted air which is invading our bodies and creating"crisis." You may have tried to choose a healthy diet, exercise, and take vitamins but it is impossible to remove all of the hidden dangers. By enhancing self-regulation and resilience you can find the key to solving these problems!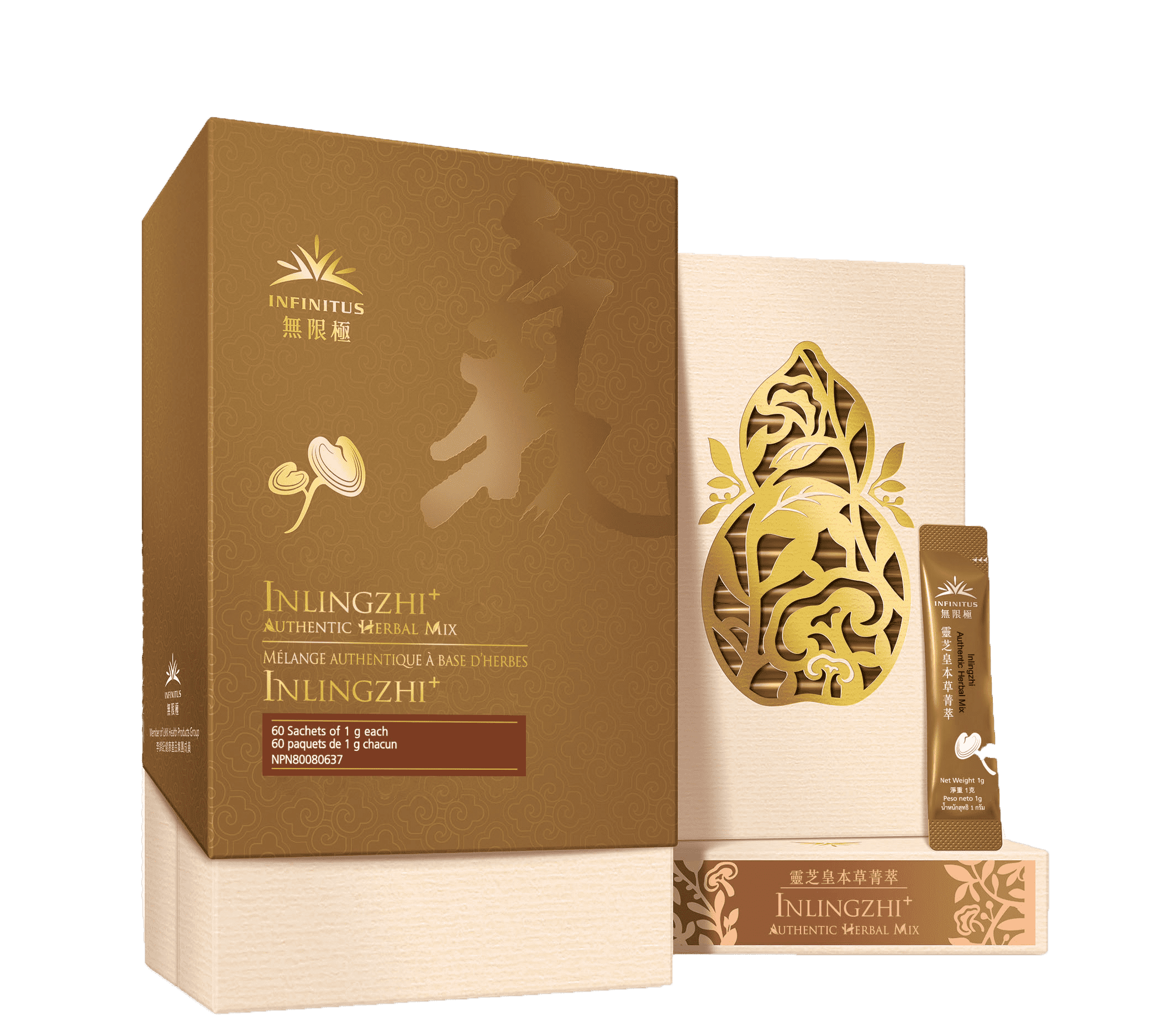 Retail Price*: CA $99.99
*The above prices are tax-exclusive
Product Highlights
From the hometown of Ganoderma lucidum, the "Precious Ganoderma lucidum" is formulated with Chinese herbal ingredients, effectively regulating internal health and enhancing self-healing ability.
100% natural ingredients, suitable for vegetarians
No sugar, artificial colors , flavors or preservatives added
Meets Canada quality & safety standards
NPN Number:
Quality Assurance:
Manufactured in ISO, FSSC, HACCP and GMP certified facilities, this product has passed third-party testing conducted by SGS. In addition, the Infinitus Inspection Center is FAPAS-certified for proficiency in detecting heavy metals.
Size:
Each packet (1g) contains:
Medicinal Ingredients:
Ganoderma lucidum, Atractylodes lancea, Coix lacryma-jobi var. ma-yuen, Cuscuta chinensis, Glycyrrhiza glabra, Lycium barbarum, Ophiopogon japonicus, Polygonatum sibiricum, Schisandra chinensis and Wolfiporia extensa
Adults: Take 1 sachet (1 g) in 100 ml of hot water with food, two times per day.