B-Circulation Aid
Health is where the heart is
A healthy heart is key to a good physique and spirit. Infinitus "B-Circulation Aid" offers vegetarian sources of omega 3 to keep your heart in shape.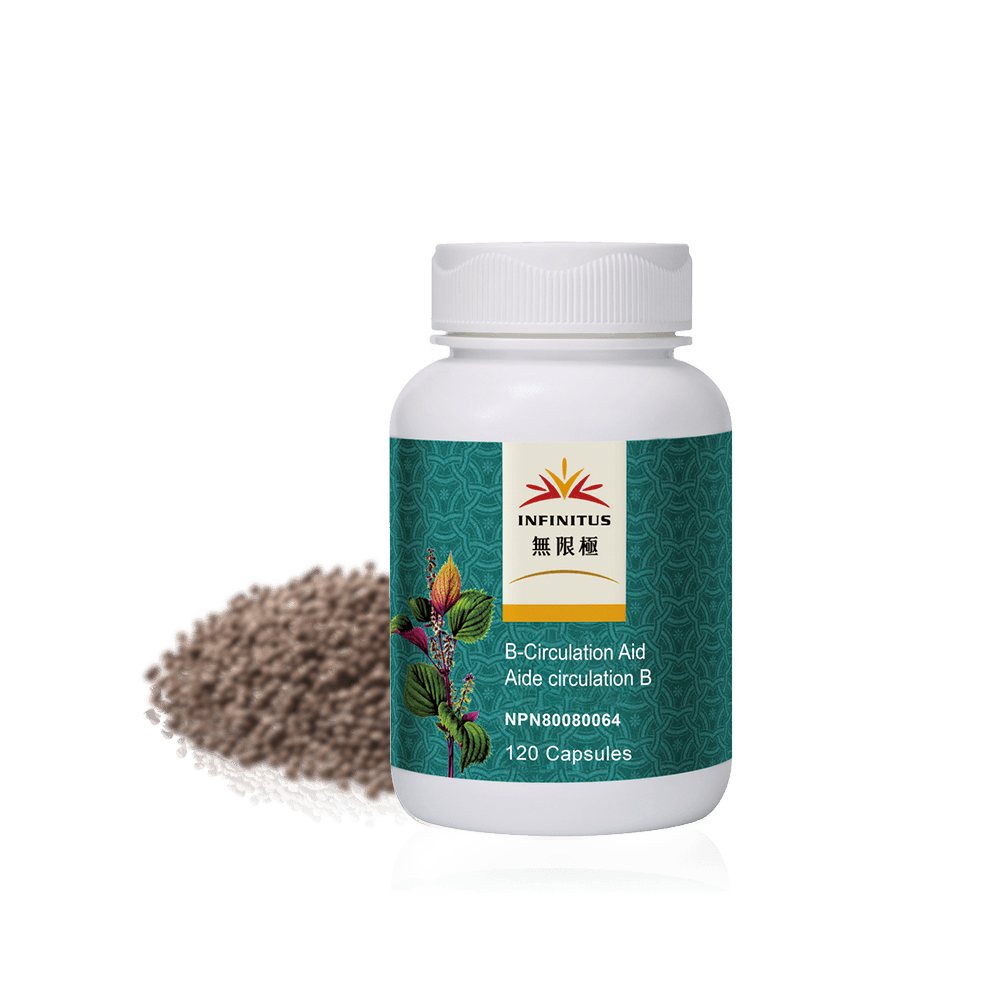 Retail Price*: CA $56.99
*The above prices are tax-exclusive
Product Highlights
Helps to support peripheral circulation and to enhance cognitive function
International standard of ginkgo biloba flavonoides and lactone ratio (24:6)
Chinese herbal compound: generates a synergistic effect of the active ingredients enhancing efficacy
Perilla frutescens seed oil, extracted with high efficient technology, contains high level of α-linolenic (plant-based omega 3)
All ingredients are plant-based, suitable for Vegetarian
NPN Number:
Quality Assurance:
Manufactured from ISO, HACCP and GMP certified facilities, this product has passed third-party testing conducted by SGS and has also been Halal-certified.Also, the Infinitus Inspection Center is FAPAS-certified for proficiency in detecting heavy metals.
Size:
Each capsule contains:
Medicinal Ingredients:
Perilla frutescens fruit, Salvia miltiorrhiza root, Crataegus pinnatifida fruit, Alisma plantago-aquatica orientale rhizome, Panax notoginseng root and rhizome, Ginkgo biloba leaf
Non-medicinal Ingredients:
Microcrystalline cellulose, Maltodextrin, Corn starch, Inulin, Silicon dioxide
Adults: Take 2 capsules, 2 times per day