Premium Nutrients
Be prepared, come rain or shine
A better immunity system brings better health. Infinitus' "Premium Nutrients" is made with the finest natural Chinese herbs, from which their active ingredients are potently extracted to offer a unique blend of compound polysaccharides and herbal essences to help optimize your immune system and health.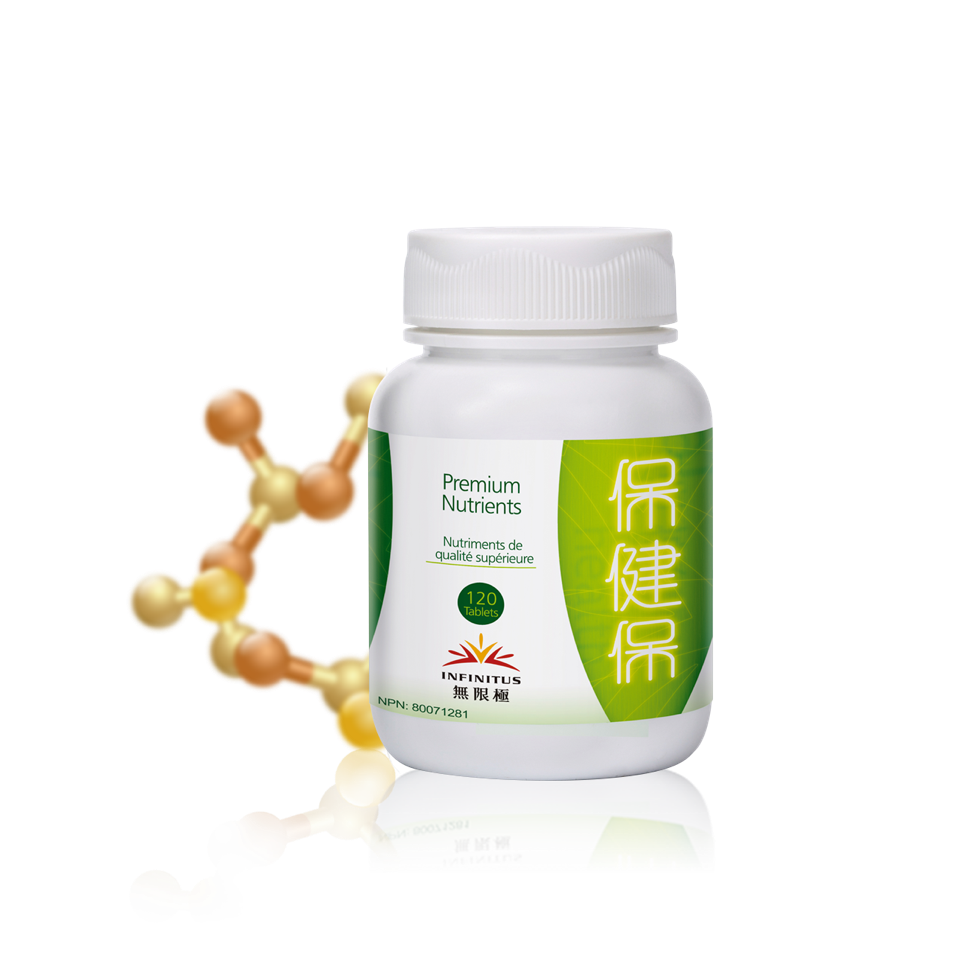 Retail Price*: CA $69.99
*The above prices are tax-exclusive
Product Highlights
Enhance your immune system
Developed by Infinitus with over 20 years of experience in optimizing the formula of Compound Polysaccharides
Active ingredients are extracted with advanced technology to maximize efficacy
NPN Number:
Quality Assurance:
Manufactured from ISO, HACCP and GMP certified facilities, this product has passed third-party testing conducted by SGS and has also been Halal-certified. Also, the Infinitus Inspection Center is FAPAS-certified for proficiency in detecting heavy metals.
Size:
Each tablet contains:
Medicinal Ingredients:
Lentinula edodes extract (shiitake,mycelia and fruiting body), ganoderma lucidum extract (reishi, fruiting body, mycelium), Poria sclerotium extract, Tremella fuciformis extract, Morus alba fruit extract, Senna obtusifolia seed extract, Hericium erinaceus extract, Chrysanthemum x morifolium flower extract, Gynostemma pentaphyllum rhizomeextract, Codonopsis pilosula root extract, Ophiopogon japonicus root extract, Goji fruit extract (Lycium barbarum), Reynoutria multiflora root extract, Alpiniae oxyphyllae fruit extract
Non-medicinal Ingredients:
Flammulina velutipes mushroom, Microcrystalline cellulose, Sodium starch glycolate, Magnesium stearate
Adults: Take 3 – 4 tablets 2 times per day on an empty stomach