Phytocare toothpaste 2.0
twin pack
A breath of natural freshness
Your breath precedes you when you greet people. To keep your breath fresh, you need "Phytocare Toothpaste". With no fluoride and triclosan, it is gentle to your teeth and gum and gets you ready for any occasion.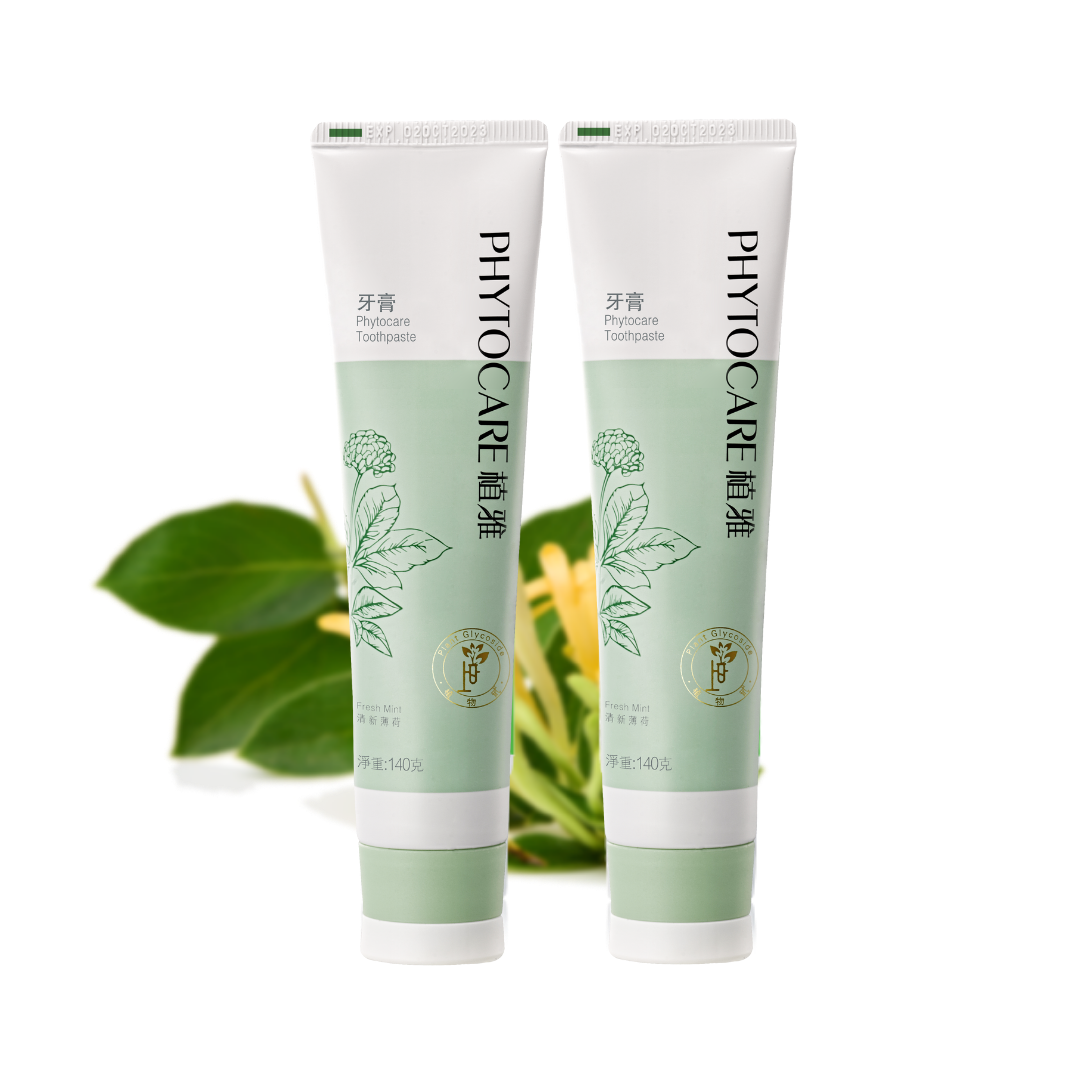 Retail Price*: CA $10.99
*The above prices are tax-exclusive
Product Highlights
Help refresh your breath
Phytocare's natural formula features plant-based Glycosides derived from extracts of Honeysuckle(Lonicera Japonica Flower), Scutellaria and Panax Pseudoginseng
Fluoride and Triclosan free
Quality Assurance:
Manufactured from GMP certified facilities, this product has passed third-party testing conducted by SGS and has also been Halal-certified. Also, the Infinitus Inspection Center is FAPAS-certified for proficiency in detecting heavy metals.
Size:
Lonicera Japonica Flower Extract, Scutellaria Baicalensis Root Extract and Panax Notoginseng Root Powder
Use in the morning and in the evening, or use after meals. For children aged 6 and under, use a pea-sized amount, with adult supervision, to minimize swallowing.