Benelife Health Care Pillow
Sound Sleep, Wonderful Life
Does it take a long time for you to fall asleep? Does the sound of your partner snoring annoy you? Chinese believe that "sleeping and eating are the most important aspects of Chinese wellness traditions (Yang Sheng)". Quality sleep starts with a quality pillow! Benelife Health Care Pillow combines Yang Sheng traditions with modern technology, to provide you access to better quality of sleep, and thus a wonderful life!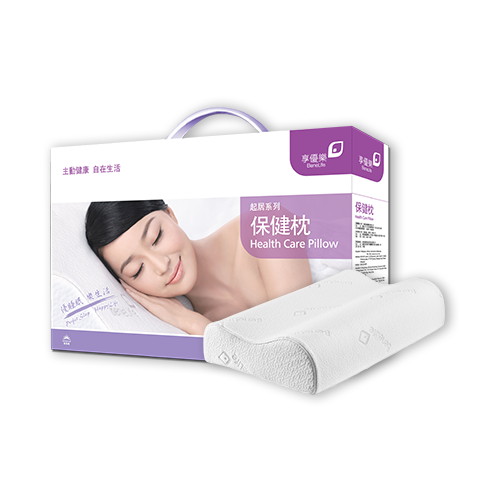 Retail Price*: CA $129.99
*The above prices are tax-exclusive
Quality Assurance:
The product has passed the evaluation for anti-mold activity by TUV, meeting the standards of FZ/T73023-2006 and GB/T 24346-2009; and is certified by SGS for its anti-mite feature, meeting the standard of FZ/T 24253-2009.
Size:
55 x 35 x 11.5/10 cm (Elevation Layer Inclusive)
Cover Material:
Tencel Fabric (61% Polyester + 39% Lyocell)
Inner Cover:
Pillow Foam:
Memory Foam Flexible Polyurethane Foams)
Medicinal Ingredients:
Calcium carbonate, Calcium phosphate dibasic, Hydrolyzed casein.
Non-medicinal Ingredients:
Maltitol solution, Chocolate Flavor, Sodium carboxymethyl cellulose, Magnesium stearate