Nurture Factor Authentic Herbal Mix
Nourishing nectar drops
Looking to stay young and wanting to keep yourself hydrated and beautiful? Nurture your body now! Nurture Factor Authentic Herbal Mix contains 8 selected authentic Chinese Herbs to provide antioxidants against free radicals and assist in regulating immunity, making you feel younger and nourished!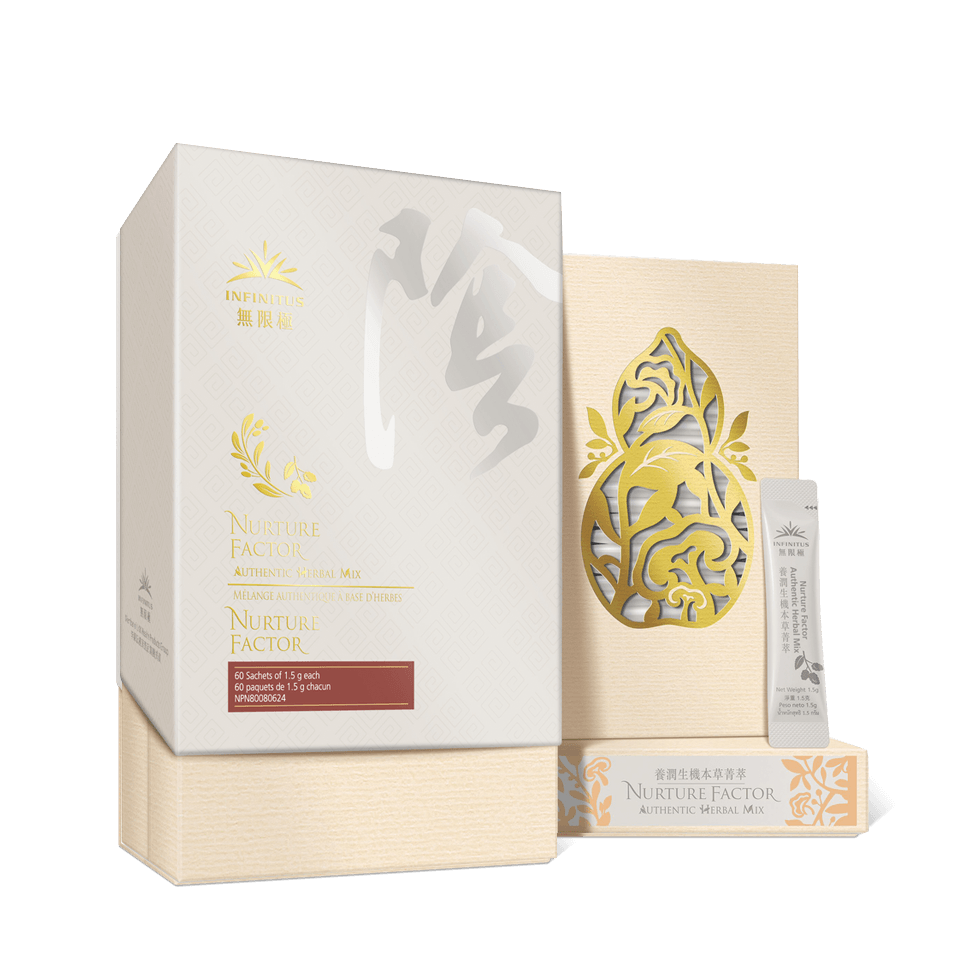 Retail Price*: CA $87.99
*The above prices are tax-exclusive
Product Highlights
8 authentic Chinese herbs that provide antioxidants , regulate immunity , making you feel younger and nourished
100% botanical ingredients, suitable for vegetarians
No sugar, artificial colors , flavors or preservatives added
Portable sachets, packed in powder form for better absorption
NPN Number:
Quality Assurance:
Manufactured in ISO, FSSC, HACCP and GMP certified facilities, this product has passed third-party testing conducted by SGS. In addition, the Infinitus Inspection Center is FAPAS-certified for proficiency in detecting heavy metals.
Size:
Each packet (0.5g) contains:
Medicinal Ingredients:
Auricularia auricula-judae fruiting body extract, Coix lacryma-jobi var. ma-yuen seed extract, Dimocarpus longan seed aril extract, Inulin, Lycium barbarum fruit extract, Morus alba fruit extract, Nelumbo nucifera seed extract, Wolfiporia extensa sclerotium extract, Ziziphus jujube fruit extract.
Non-medicinal Ingredients:
soy protein isolate
Adults: Take 1 sachet(1.5 g) 2 times per day. Mix with 100 ml hot water 30 minutes before a meal.