B Stream Soft Gel
The precious tailor made plant based Ω3 for you
Infinitus plant-based B Stream Soft Gel contains plant based omega 3 fatty acid and linoleic acid. Our personalized vegan formula keeps you healthy both inside and out. We select plants of the best quality, sourced from the most pristine locations. This health product is made specifically for you.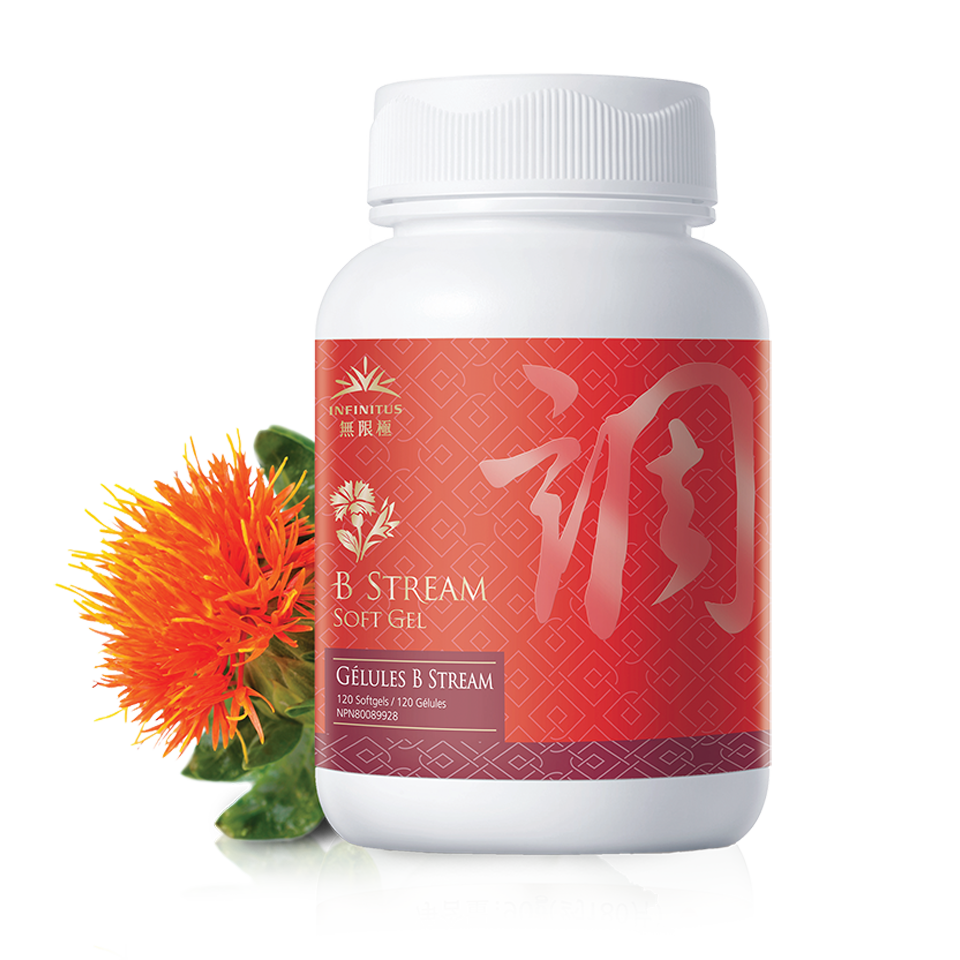 Retail Price*: CA $112.99
*The above prices are tax-exclusive
Product Highlights
Three precious herbal extract: Echium oil, Camelina oil and Safflower Seed Oil
No sugar, artificial color, flavors or preservative added
100% natural ingredients, suitable for vegetarian
NPN Number:
Quality Assurance:
Manufactured in ISO, FSSC, HACCP certified facilities, this product has passed third-party testing conducted by SGS. In addition, the Infinitus Inspection Center is FAPAS-certified for proficiency in detecting heavy metals.
Size:
Each capsule contains:
Medicinal Ingredients:
Safflower oil (Carthamus tinctorius, seed), False flax oil (Camelina sativa, seed), Echium oil (Echium plantagineum, seed)
Non-medicinal Ingredients:
Vitamin E, Gelatin
Adults: Take 2 softgels, 2 times per day. For prolonged use, consult a health care practitioner.
Cautions: Consult a health care practitioner prior to use if you are taking prescription medications, if you are pregnant or breastfeeding.
Keep in a cool, dry and dark place. Keep out of reach of children.
Indications: Source of alpha-linolenic acid (ALA), Source of omega-3 fatty acid and Source of an essential fatty acid for the maintenance of good health.